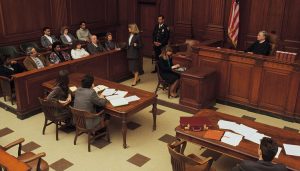 Court certified Korean interpreters
Koreaninterpreters.net located in Los Angeles, New York City and Seoul has the list of 60 Korean court certified interpreters and 50 non-certified Korean interpreters. Our Korean court certified interpreters have proven successful in major patent and intellectual property litigation, banking and financial litigation, as well as various kinds of technical litigation in the U.S. and in Korea. If you have depositions in Seoul, please call us and we will send you a court certified interpreter.
Here is Junhui Park, our court certified Korean interpreter. See also the resume of Gene, our court certified Korean interpreter.