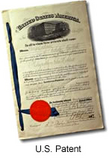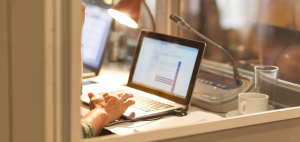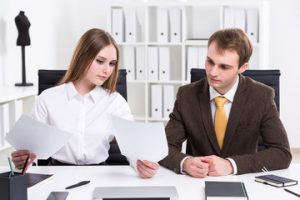 Certified Patent Translation Services특허를 영한, 한영 번역해드립니다.koreaninterpreters.nethas provided over millions of words of Korean patent translation servcies, in chemical engineering, mechanical engineering, electronic engineering and electric engineering, among others.
Our Korean patent translators have MA or PhD in the respective fields, and our Korean editors will check the final products for linguistic quality. Customers who had bad Korean patent translations services from other Korean translation companies bring them to us for proofreading, and we usually end up re-translating the whole thing. Most of our Korean patent translation customers started their relationship with our company about 8-10 years ago, and they always come back to us for Korean patent translation services, because they know they cannot get the same quality of service anywhere else.
Our Korean patent translators translate both Korean to English and English to Korean. If you are looking for the top Korean patent translation services , you are at the right place.
Recent Korean patent translation services we provided:
DuPont v. Kolon Industries (2011)
DuPont v. Kolon Industries is an intellectual property dispute centering on the allegation that Kolon Industries (of 코오롱그룹), a South Korea-based company, stole trade secrets concerning the production and marketing of Kevlar from DuPont, an American chemical company. Kevlar is a high strength synthetic fiber used in applications as diverse as bicycle tires and body armor. On September 14, 2011, a jury found in favour of DuPont and awarded damages of $919.9 million.  Koreaninterpreters.net provided over 1-million words of translation for the case.
Osram vs. LG Innotek (2012)
Korea Trade Commission under the Ministry of Knowledge Economy ruled on April 25, 2012 that LG Innotek is not guilty in the LED package patent infringement case filed by Osram in July 2011.  Osram had requested a ban on manufacturing and exporting of LG Innotek's LED packages, claiming that the products violated its patents.  Koreaninterpreters.net translated a large volume of Korean documents into English.
Samsung LED Co Ltd. vs. Osram GmbH et al (2012)
koreaninterpreters.net translated Korean patents into English for the lawsuit.
Other examples of Korean patent into English translation projects performed by koreaninterpreters.net :
Registered patent: A Biological Composite for Prevention and Treatment of Post-weaning Multisystemic Watig Syndrome in Weaning Pigs
Registered patent: A method of coating kitchen utensils
Vertical structure nitride semiconductor light emitting diodes
Registered Patent 10-0787451-Calixarene Compound and organic light emitting diodes using it
Light module for LCD panel
LED device having diffuse reflective surface
LED package structure and manufacturing method, and LED array module
Light emitting diode package with diffuser and method of manufacturing the same
Optical disc reproducing apparatus
Optical disc recoding apparatus
Public Statement for Patent Application – light redirecting film and film system
Invention Patent Application Publication – Carrier for a silver catalyst used in ethylene oxide production, its preparation method and application thereof
Invention Patent Description-Process for the synthesis of ethylene oxide by catalytic oxidation of ethylene
Public Statement for Patent Application – Method for Production of Propylene and Ethylene Light Olefins
Application Publication-Cover Film for Solar Battery and Its Manufacture and Solar Battery Module Using the Same
Publication of Patent Application (A)-ADHESIVE SHEET FOR SOLAR CELL
Public Statement for Patent Application-A Method for Synthesis of Propylene oxide
Registered Patent Registration Gazette (B1)-A Method of forming metal interconnection inside a pattern using electroless plating
On the Basis of International Application Issued by PCT-AN ENERGY-EFFECTIVE PROCESS FOR CO-PRODUCING ETHYLENE AND DIMETHYL ETHER Structure determination of Glucosyltransferase Inhibiting material from Cacao Bean Husk
Notice of Opinion Submission -Pharmaceutical composition
Patent Gazette (B1)-New oral medicine of Omeprazole
Optical disc
Call us at 213-387-3124 for your needs to find Korean interpreters in Los Angeles CA, Orange County CA,  Irvine CA, San Diego CA, New York NY, Chicago IL, San Francisco CA,  Miami FL, Atlanta GA, Washington DC, Houston TX, Las Vegas NV, New Jersey NJ, Boston MA, New Haven CT,  Seattle WA, Oregon, Vancouver BC Canada, Toronto Canada, Arthur Canada, Seoul Korea, Pusan Korea, Anyang Korea, Bucheon Korea, London UK,  and all over the world.
Other Korean Translation pages
Translate Korean to English Translate English to Korean Korean to English translation
English to Korean translation Korean to English translator English to Korean translator
Korean translator in Los Angeles
Articles related to Korean Translation
Translate Korean financial statement into English
English to Korean translation of legal vocabulary
Vocabulary for English to Korean medical translation
Download Korean English dictionary for iPhone, iPad, iPod