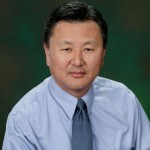 Language: Korean 
Experienc
Eviction Cases
Worker's compensation interpretation
Psychologist interview interpretation
Hospital interpretation
USDA (United States Department of Agriculture) interpretation
CCQC (California Citrus Quality Council) interpretation
FDA (Food and Drugs Administration) Interpretation
California Agricultural Committee interpretation
Translation (English into Korean, Korean into English) performed regularly during during my time on the Korea Times staff in New York
Translation of English articles into Korean for Korean-American community
Trade Show and convention interpretation
General Merchandise Shows
Hardware shows (Measuring and leveling tools, surveys, portable heaters, etc.)
Hair shows (Wig, Hair Replacement, Hair Goods
Beauty supply conventions
Interpretation at the booth in the convention center
Interpretation and escorting between Korean and American companies
Highly technical, chemical and industrial-related interpretation
3 years worth of experience in interpretation & translation during military service that included interpretation during military exercises, communication between high ranking American and Korean officers, and interpretation regarding US Army communication, equipment, and security
2 years of experience at a semi-conductor company (AMKOR, ANAM Semi-Conductor Company, Seoul, Korea), where he served as the communication and business liason between Korean companies and their overseas counterparts (including Motorola, Intel, Texas Instruments, AMD, HP, and many other prestigious semi-conductor related companies).
Education and Credentials:
Dae graduated from Yon Sei University in Seoul, Korea and studied Airplane Design at the College of Aeronautics, and translation and interpretation at LA Institute of Translation and Interpretation.
Other Korean Translation pages
Translate Korean to English Translate English to Korean Korean to English translation
English to Korean translation Korean to English translator English to Korean translator
Korean translator in Los Angeles
Articles related to Korean Translation
Translate Korean financial statement into English
English to Korean translation of legal vocabulary
Vocabulary for English to Korean medical translation
Download Korean English dictionary for iPhone, iPad, iPod