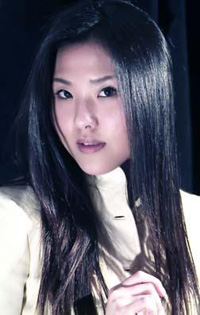 QUALIFICATIONS
Skillful translator with over 6 years experience working with international clientele from diverse cultural and linguistic backgrounds. Experienced working in environments demanding strong organizational, technical, and excellent communication skills. I'm trustworthy, discreet and committed to superior service and detail-oriented with abilities in teamwork and able to multi-task effectively. I carry confidence and poised in interactions with individuals at all levels.
PROFESSIONAL EXPERIENCE
1-2-3 TRANSLATION
Freelance Translator/Interpreter New York, NY                 Feb. 2005 – present
Translating, Editing, Proofreading, Interpreting: Korean < > English
Native language: Korean
Document translation: various document translations including, but not limited to, law, business, IT, economics, television, fashion, tourism, environment and many more.      Korean < > English
Web-site translation: recent project involved translating a new launching of cosmetic line web-site.
Interpreting: business meetings, court, trade shows and to other subjects of clients' requests.
Manual translation: User manual translation for cosmetics, electronic, medical machinery and games.        English < > Korean.
Media translation: subtitling Korean dramas and films to English.
Book translation: translating English textbooks to Korean
Voice over project: recording Korean children's books/textbooks
YAGI CONSULTING
Freelance Translator Tokyo, Japan                  June 2009 – Sept. 2009
Worked as a freelance Korean translator in a large volumed Hitachi Project- translation of a driving simulator machine.
English > Korean
Voice-recording project for a driving simulator machine – about 10 hours of recording.
SK USA
Freelance Translator Fort Lee, NJ                  March 2008 – June 2009
Translated/Edited SK USA website: www.sk.com.
Translated monthly newsletters for SK USA website.
Translated SK USA company brochure.
Translated company's legal documents.
ROWE & ASSOCIATES
Freelance Translator Fairfax, VA                   September 2008
Translated 40 pages of DC Department of Public Works Brochures.
English > Korean
SYNERGIENCE Inc. Global Edutainment Leader
Individual Contracted Translator Seoul, Korea                April 2008 – Oct. 2008
Translated CIA (Culinary Institute of America) published culinary textbooks that were republished in Korea.
English > Korean
PBS Public Broadcasting System
Translator/Transcriber New York, NY              May 2008 – July 2008
Transcribed and translated subtitles for PBS feature documentary SEOUL: THE STREAM OF CONSCIOUSNESS which aired in summer of 2008.
Korean > English
SIAPLAN construction co.
Freelance Translator New York, NY                June 2007 – Aug. 2007
Translated various business documents including business proposals, business plan, business letters and power point presentations.
Korean < > English
GHC cosmetics
Freelance Translator New York, NY                April 2007
Web-site translation project.
Translation of a new high tech skin care machine manual.
Korean > English
KOAM Korean Broadcast Television
Individual Contracted Translator Seattle, WA                       May 2006 – July 2007
Media translation project – subtitling of daily Korean dramas to English
EDUCATION
CULINARY INSTITUTE OF AMERICA     Hyde Park, NY         May 2000 – Oct. 2003
Bachelors Degree in Hospitality/Hotel Management
Accounting, Financial Management, Economics, Business, Ethics, Restaurant Management, Menu Development, Human Resources, Food Safety, Wine, French
Other Korean Translation pages
Translate Korean to English Translate English to Korean Korean to English translation
English to Korean translation Korean to English translator English to Korean translator
Korean translator in Los Angeles
Articles related to Korean Translation
Translate Korean financial statement into English
English to Korean translation of legal vocabulary
Vocabulary for English to Korean medical translation
Download Korean English dictionary for iPhone, iPad, iPod