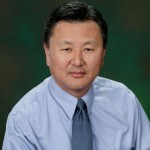 Language: Korean 
Experienc
Dae graduated from Yon Sei University in Seoul, Korea and studied Airplane Design at the College of Aeronautics, and translation and interpretation at LA Institute of Translation and Interpretation.
Having worked as Reporter at Korea Times New York, he has great writing style and provides very accurate translation. He has also accumulated considerable experience in interpreting as well.
Experience related to Interpretation:
* Eviction Case
* Worker's Compensation Interpretation
* Psychologist Interview Interpretation
* Hospital Interpretation
* USDA (United States Department of Agriculture) Interpretation
* CCQC (California Citrus Quality Council) Interpretation
* FDA (Food and Drugs Administration) Interpretation
* California Agricultural Committee Interpretation
* Translation (English into Korean, Korean into English)
When I work for Korea Times newspaper as a reporter, I translated
English articles into Korean for Korean Community in U.S.
* Trade Show (Convention) Interpretation
1. General Merchandise Show
2. Hardware (Measure, Level, Survey, Portable Heater and etc.)
3. Hair Show (Wig, Hair Replacement, Hair Goods)
4. Beauty Supply
5. Interpretation at the booth in the convention center
* Industrial Interpretation
1. Interpretation at the meeting between importer(Korean Company)
and Exporter(U.S. Company)
ex: Hotel Pick Up–Travel to the company in U.S. (by car or air)
–Have meeting at the company
2. Industry Covered: Chemical related
(Coating Material, Tinting Material, Anti-rust
solution)
Cookie Franchise: Mr. Cookie
Hair Products (Wig, Human Hair, Toupee)
Beauty Supply
Imitation Jewelry
Measuring Tool: Measures, Level, Survey Tool
Home and Garden Show
High Tech Related Industry
* 3 Years' Interpretation & Translation during military service
1.Joint military operation exercise (called "Team Spirit") between
Korean Army and U.S Army (25th Infantry Division).
2. Interpretation between Korean Army High Rank Officials and
U.S. Army High Rank Officials (Brigadier General, Colonel and so
on..
3. Interpretation regarding U.S. Army communication and security
equipments and training on how to install, maintain, and use.
4. Interpretation at ROKA(Republic of Korean Army)-U.S. combined armed forces headquarters.
* 2 Years' at Semi-Conductor Company (AMKOR, ANAM Semi-Conductor Company, Seoul, Korea).
Job Description: Responsible for the communication between the
Korean Company and the counter part companies
overseas such as Motorola, Intel, Texas Instrument,
AMD, HP and many other prestigious semi-conductor
related companies.
Arrange the meeting between the two when they
come to visit the company in Korea.
(ex: Airport Pick Up, Hotel Pick Up, Meeting
arrangement and interpretation at the meeting.
Entertainment after meeting such as dinner and
sight seeing and etc.)
We have Korean translators in Los Angeles CA, Orange County CA,  Irvine CA, San Diego CA, New York NY, Chicago IL, San Francisco CA,  Miami FL, Atlanta GA, Washington DC, Houston TX, Las Vegas NV, New Jersey NJ, Boston MA, New Haven CT,  Seattle WA, Oregon, Vancouver BC Canada, Toronto Canada, Arthur Canada, Seoul Korea, Pusan Korea, Anyang Korea, Bucheon Korea, London UK,  and all over the world.
Other Korean Translation pages
Translate Korean to English Translate English to Korean Korean to English translation
English to Korean translation Korean to English translator English to Korean translator
Korean translator in Los Angeles
Articles related to Korean Translation
Translate Korean financial statement into English
English to Korean translation of legal vocabulary
Vocabulary for English to Korean medical translation
Download Korean English dictionary for iPhone, iPad, iPod